QUEBEC
Take in a family travel experience to nearby Quebec right from The Tyler Place Family Resort!
To reach Quebec's Cantons de L'Est (Eastern Townships) from Vermont's Tyler Place Family Resort just paddle or bike a couple of miles up the lake or road to the Quebec border. We're that close. One of the "surprise" attractions of The Tyler Place Family Resort is our accessibility to Quebec's Eastern Township with it vineyards, diverse family farms, small villages, fine art and craft artisans, cafes, and French and English Canadian culture. Kids love visiting a local village chocolatier, tasting Quebec's famous tarte au sirop d'erable (maple pie), translating familiar, but en francais road signs and store products back into English. So akin are the Eastern Townships of Quebec and northwestern Vermont that we have created a regional area called VERMONTREAL.
Montreal, our favorite little "big" city with its winding old French city streets, amazing museums and shops, its fashion and food flair, is only an hour away-an easy family trip-or we'll arrange an after program sitter for the afternoon (at extra charge, however) so the two of you can take off for the whole day.
Read more information on The Quebec Eastern Townships and things to do in Montreal.
Note: Be sure to bring your passports with you! New regulations require passports for adults and children over 16. A birth certificate is required for children under 16 who do not have a passport.
Chocolate Makers
Farms and Orchards
Notre Dame Basilica-Artisans and Craft Shows
Bromont Water Park
Casino de Montreal
Wine Tasting and Vineyard Tours
Artisan Cheeses
Olympic Stadium & Biodome
Missisquoi Museum
Road Biking
La Ronde Theme Park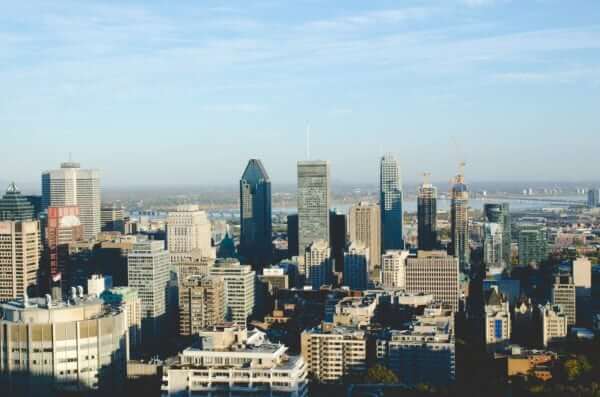 "Full complement of activities. You can take advantage of as much as you like — or just kick back, read a book or explore on your own. Montreal, southern Quebec or Burlington are just short day trips from The Tyler Place."
"This was our first year at Tyler Place and we had a wonderful time. Our children (11, 8 and 6) all got to try new activities that they now love – such as archery, kayaking and bumper tubing. My husband and I enjoyed a quick trip to Montreal, antiquing, nature walks and much more. Thank you for your excellent staff, facilities, food & even great weather!"